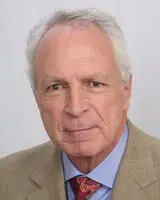 I am a psychotherapist specializing in individual, couples and family therapy, and maintain a private practice in St. Louis, Missouri.
With over 20 years experience as a therapist, and as a graduate of Washington University specializing in Mental Health, I am currently serving the community as a private practitioner working with a broad spectrum of clients. Among my areas of expertise are chronic mood disorders, Schizophrenia, Bipolar Disorder. I am also dedicated to working with individuals who suffer from any form of chemical addiction.

I am an interactive, psychodynamic therapist. My therapeutic approach is to provide support and insightful feedback to help clients effectively address personal life challenges. By integrating complementary methodologies and practical techniques I develop a highly personalized approach tailored to each client. With compassion and understanding, I work with individuals to help them build on their strengths and attain the personal growth they are committed to accomplishing.
Education:
Bachelor of Science, Psychology, 1991, Washington University in St. Louis, Missouri Master of Social Work, Mental Health, 1995, George Warren Brown School of Social Work, Washington University in St. Louis, Missouri Master of Pastoral Studies, Spirituality and Grief, 2009, Spring Hill College, Mobile, Alabama

License, Certification & Awards:
Licensed Clinical Social Worker, State Of Missouri
Board Certified Diplomate in Clinical Social Work

Additional Training:
Hospice Care, 1990, Alexian Brothers Hospital, St. Louis, Missouri Clinical Internships, 1996 - 2000, Deaconess/Forest Park Hospital, St. Louis, Missouri Advanced Psychodynamic Psychotherapy, 2003 - 2005, St. Louis Psychoanalytic Institute, St. Louis, Missouri

Professional Activities and Memberships:
Member, Academy of Certified Social Workers
Member, National Association of Social Workers
Diplomate, American Board of Examiners in Clinical Social Work
Member, Mental Health Association of Greater St. Louis